Jakarta, Duniafintech.com – Today's cryptocurrency news is discussing the growing interest in crypto investments.
However, this must also be accompanied by a strong security system. In line with this, of course, in the midst of the growing interest in investing in cryptocurrencies, it should be more secure.
Below is a review of today's cryptocurrency news that discusses the cryptocurrency world. Let's listen.
Amidst a lot of interest, security systems are getting more and more important – Cryptocurrency News Today
The growing number of cryptocurrency investors in Indonesia requires a stronger security system.
CTO said the growing number of crypto investors in Indonesia requires a stronger security system Endodex William Sutanto.
William revealed, in a statement in Jakarta, Monday (5/9/2022) yesterday, based on data from the Commodity Futures Trading Supervision Agency (CoFTRA), that as of June 2022, the number of cryptocurrency investors in the country has reached 15.1 million.
He said Indodax, which now has 5.5 million registered members, also implements a multi-factor authentication (MFA) system and several full security requirements.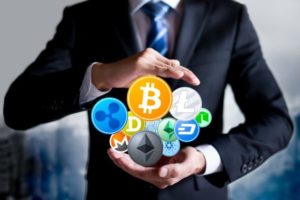 "Our focus is on the customer. We always monitor our system in order to minimize issues, especially those related to hacking, one of which is implementing an MFA feature to prevent account takeovers," William said.
MFA stands for Multi-Factor Authentication, a concept for protecting digital accounts by applying two or more authentication technologies.
Indodax crypto exchange security system tested
William said that the Indodax account, apart from being password protected, was also added with email confirmation, SMS OTP, and Google Authenticator for added security.
Not only that, William continued, investors' crypto holdings are secured using complex Multilateral Account (MPC) technology and Transaction Authorization Policy (TAP) to ensure that no one, both internal and external, can access these assets without the approved investor's approval.
The system with advanced security technology is then audited by several independent organizations so that Indodax currently holds three ISO certifications simultaneously, namely ISO 9001, ISO 27001 and ISO 27017.
Read also: Cryptocurrency News Today: Indonesian Crypto Investors Reach 29.8 Million!
With a keen interest in investing in cryptocurrencies, William also provided tips to be able to handle cryptocurrencies safely and comfortably and to reduce data and assets so that they are not vulnerable to hacking.
First, investors need to ensure that they are transacting on a reliable crypto exchange that is registered with CoFTRA.
William also asked users to be careful when logging in, and to always make sure that the website being opened is the correct address.
CoFTRA's New Regulation Increases Investor Safety – Cryptocurrency News Today
Previously, it was launched from InvestorsThe Commodity Futures Trading Regulatory Agency (CoFTRA) has released the latest regulations regarding trading in the physical market for crypto assets.
The regulation is CoFTRA Regulation (PerBa) No. 11 of 2022 on the creation of a list of crypto assets traded in the physical crypto asset market.
President of the Association of Indonesian Asset Dealers (ASPAKRINDO), Teguh Kurniawan Harmanda, appreciated and welcomed the release of PerBa No. 11 for 2022. According to him, the regulation was formed to improve the security of crypto-asset investors and strengthen the industry as a whole in Indonesia.
"We see this regulation as a form of increasing the security of crypto asset investors in Indonesia. In addition, with a positive list approach, this regulation can meet the needs of industry players in terms of regulations that are friendly to innovation and do not hinder the pace of business growth," said the man named Manda .
Moreover, he made it clear that there are many important things that the public needs to know regarding the regulation of new crypto assets. According to him, with sufficient understanding, investors can explore this new industry.
Read also: Cryptocurrency News Today: Thousands of crypto players from 52 countries gather in Bali, to discuss what?
The core of PerBa Regulation No. 11 of 2022 is the right move to provide higher security for crypto investors in Indonesia, especially in terms of determining the listing and delisting of crypto assets. Here are some of them:
Ban exchanges from trading cryptocurrencies outside of CoFTRA's list of legal crypto assets.

New technical guidance on valuing crypto assets as legal in Indonesia.

The technical time to review the legal situation at least once a year and cancel the crypto assets that are currently on cryptocurrency exchanges in Indonesia.

Sanctions on exchanges violating this new regulation that parties can become a team to assess the legal status of crypto assets in Indonesia.
This regulation also provides space for industry players to be a part of the valuation of crypto assets. ASPAKRINDO supports this move and requires CoFTRA to immediately form a crypto-asset review team as indicated in PerBa as soon as possible to fill the void before the exchange is formed," Manda said.
Manda also said that with regulations, commercial players in the crypto industry have clear guidelines in running their businesses to determine which tokens can and which cannot be traded. This move is also a way to protect investors from tokens or coins that pose a very high risk to their investment funds.
This addition to the list of crypto assets will have the effect of increasing crypto transactions and investor interest. The first reason is that cryptocurrency investors in Indonesia now have a larger list of legal assets. They will have more confidence and confidence to initiate or conduct transactions. A number of local crypto-asset projects have also been included in CoFTRA's legal list."
Moreover, Manda believes that this move will most likely be a way for the regulators to keep the cryptocurrency industry in Indonesia growing well, healthy and safe.
"However, on the other hand, we have to look at these rules in a balanced way. Given that this regulation is still new, it will take time to see if its implementation will have a broad impact on the progress of the crypto industry in Indonesia."
That's it for today's cryptocurrency news. We hope this information is useful to you.
Read also: Today's Crypto News: NFT Fans Can Collect This Monster Elephant
Read on for the latest Indonesian fintech and crypto news only at Duniafintech.com.
Author: Contributor / Shuhada Banji A