"How do I get the battery percentage on the iPhone?" It is one of the most searched queries on Google as the tech world flocks about the new iOS 16 feature that Apple has revived. Coming back to popular demand, the battery percentage is back in the status bar!
Some say that it still needs tweaking, because, firstly, it is difficult to see, and secondly, the "Full battery" icon appears even if it is not at 100% yet. amazing! Either way, it's good to have a more accurate description of your iPhone's current power consumption status.
How do I get the battery percentage on an iPhone?
First things first, you should determine if your iPhone supports the iOS 16 battery percentage feature. If your device's operating system is not in the following list, it cannot display the battery percentage:
iPhone X
iPhone XS
iPhone XS Max
iPhone 11 Pro
iPhone 11 Pro Max
iPhone 12
iPhone 12 Pro
iPhone 12 Pro Max
iPhone 13
iPhone 13 Pro Max
You may be wondering, "I have an iPhone mini. Does my phone support the new battery percentage feature?" Initially, it was not launched, but according to Mac rumorsiOS 16.1 (not yet released publicly) adds support for iPhone 12 mini and iPhone 13 mini.
The iPhone XR and iPhone 11 are said to be joining the party as well. Now that that's settled, let's dive into how to get the battery percentage feature on your phone.
1. Go to settings.
2. Go to battery.
3. Tap the toggle next to Battery percentageMake sure it turns green.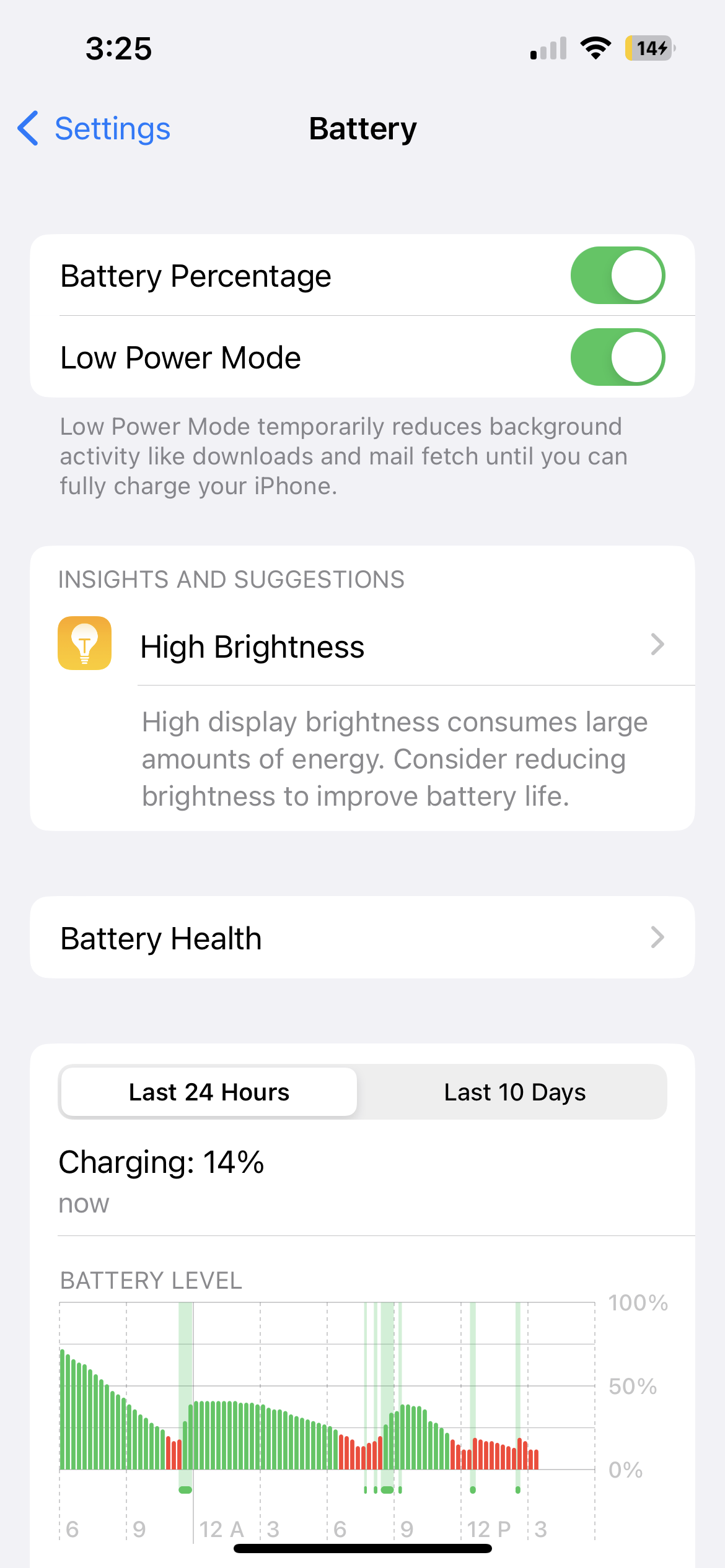 Now that you know how to display the popular feature on your iPhone, you can see for yourself if you are digging into the new Battery Status UI. Make sure to check out our list of cool iOS 16 features that you may not have heard of yet.