Jakarta, duniafintech.com – Today's crypto news reviews about an Indonesian cryptocurrency exchange due to be launched soon.
The Indonesian cryptocurrency exchange is scheduled to be operational in 2022. The presence of this hack is one of the concrete steps to support the development of cryptocurrency in the country.
In addition, it is believed that the Indonesian cryptocurrency exchange could anticipate money laundering. What is the explanation? For more detailed information, let's take a look at today's cryptocurrency news review.
Indonesian Crypto Exchange Presence to Anticipate Money Laundering, Drugs and Terrorism
The presence of an Indonesian cryptocurrency exchange can have a good impact on the growth of digital currency assets.
The Deputy Minister of Commerce of the Republic of Indonesia (Wamendag), Jerry Sambuaga, said that the cryptocurrency exchange that will be formed this year is an attempt by the government to respond to the development of crypto assets and anticipating crimes such as money laundering.
Read also: Cryptocurrencies that are expected to rise, and the opportunities are promising as you know
"Having this exchange is very important because there are many things that can be expected, for example money laundering, bad financing like drugs and terrorism, and trade will be more regulated," Jerry said at the Block Community 2022 conference. Yogyakarta, citing between.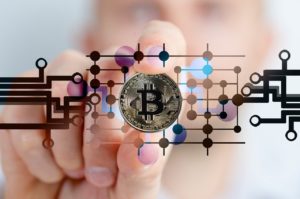 Cryptocurrency exchange launches this year – Cryptocurrency news today
According to Jerry, the cryptocurrency exchange in Indonesia could be the first in the world. He said that many countries have been interested in setting up a cryptocurrency exchange like South Korea because the country is said to also see potential.
In addition to anticipating these negative trading actions, Jerry also explained that cryptocurrency exchanges were formed with the main goal of protecting consumers.
The highest priority is consumer protection. "The stock exchange is a tool to protect consumers," Jerry said.
Crypto has grown exponentially in Indonesia with transaction assets of Rp.859.4 trillion or a jump of 1,224 percent in 2021 compared to 2020 which was only Rp.64 trillion.
Meanwhile, this year, as of July, the transaction value was 232.45 trillion rupees, down about 51 percent compared to the same period last year.
The number of registered customers as of July was 15.6 million, with an average increase of 690 thousand per month.
CoFTRA Adds 154 New Crypto Assets That Can Be Traded in Indonesia – Crypto News Today
starting from CNN IndonesiaIn Indonesia, cryptocurrencies are not considered a means of payment but are classified as commodities so that they are under the authority of the Indonesian Ministry of Commerce.
There are currently 383 types of crypto assets in circulation locally according to CoFTRA data. A total of 10 crypto assets come from Indonesia.
Read also: NB! Reliable crypto investment only on these 25 . exchanges
"Although the number is still small, it is likely to continue to grow and can support Indonesia's trade balance of digital products," Jerry said.
While on the other hand, there are 25 crypto exchanges that are licensed by CoFTRA in Indonesia. Here is the list:
PT Grow Together Nano (nanovest.oi)

PT Amazed Technology Indonesia (Magic)

PT Aset Digital Berkat (Tokocrypto)

PT Aset Digital Indonesia (Incrypto)

PT Bomi Santosa Simerlang (Bluang)

PT Cipta Koin Digital (koinku.id)

PT Coinbit Digital Indonesia (coinbit.id)

PT Galad Coin Indonesia (galad.id)

PT Gudang Crypto Indonesia (gudangkripto.id)

Indonesia Digital Exchange

PT Crypto Maxima Coin (cryptomaxima)

PT Luno Indonesia Ltd (Luno)

PT Mitra Crypto Sukses Company (cryptoSuccess)

PT Pantheras Teknologi Internasional (Pantheras)

PT Crypto Asset Trader

PT Pintu Kimana (Pintu.id)

PT Plutonext Digital Asset (plutonext)

PT My Account Dotcom Indonesia (My Account)

PT Tiga Inti Utama (triv.co.id)

PT Triniti Investama Berkat (Bituktu)

PT Upbit Exchange Indonesia (Upbit)

PT Utama digital assets in Indonesia (bittime)

PT Ventura Koin Nusantara (Vonix.id)

PT Zipmex Exchange Indonesia (Zipmex).
This is the review on today's cryptocurrency news. We hope this information is useful to you.
Read alsoCryptocurrency News Today: Nike Makes High Profits From NFT
Read on for the latest Indonesian fintech and crypto news only at Duniafintech.com.
Author: Contributor / Shuhada Banji A